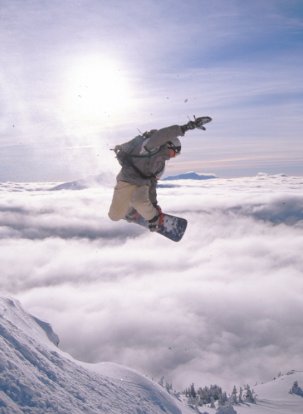 Snowboarding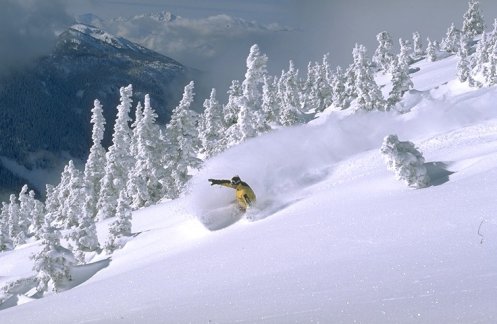 ---
When it's snowing out, I can often be found on the slopes, where historically I've been downhill skiing, cross country skiing, or even telemark skiing.
Although I've been skiing since I was very young, it's looking like Snowboarding has totally invaded that aspect of my life.
My parents live in Kingsley (just South of Traverse City) which is just 30 miles from Crystal Mountain Resort. This is where I learned to ski and 4 years ago where I started snowboarding.
Lately however, I've been enjoying the boarding at Whistler Mountain Resort, which is in my opinion one of the all time GREATEST places to snowboard/ski in North America. I HIGHLY recommend their Ski/Ride Esprit program and especially their snowboarding instructors (Amy, Jim, Dom and Rob).
My current board is a Burton Super-model with their new SI bindings.
Here are a couple pictures of me actually snowboarding (Whistler/Dec 1998):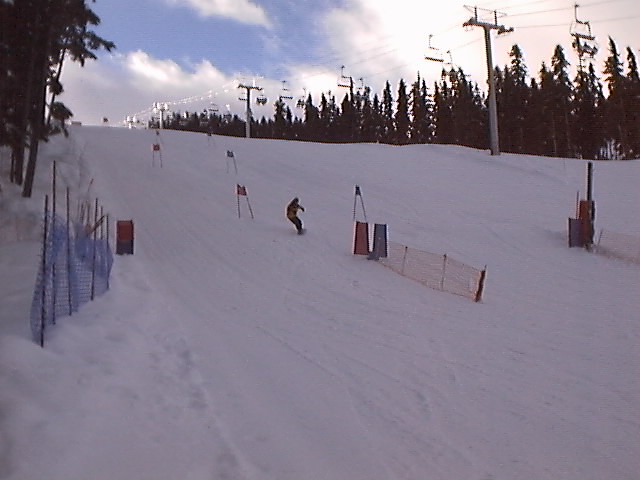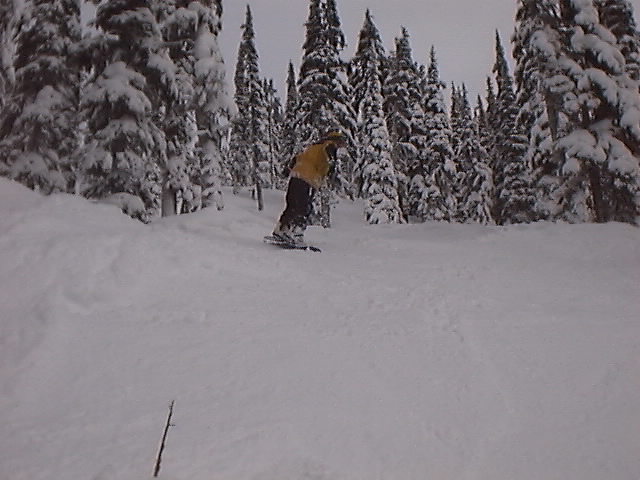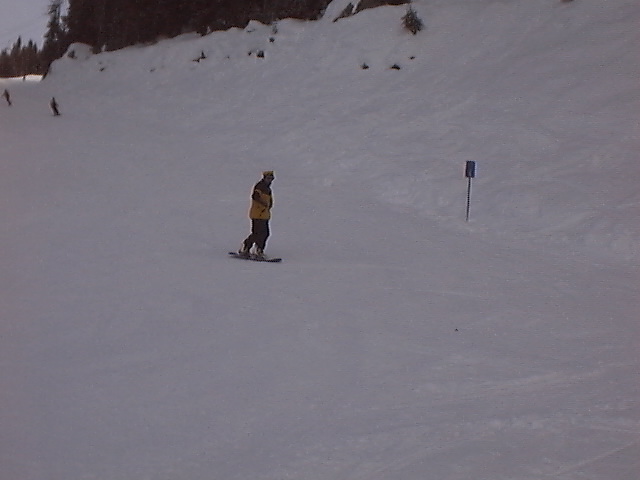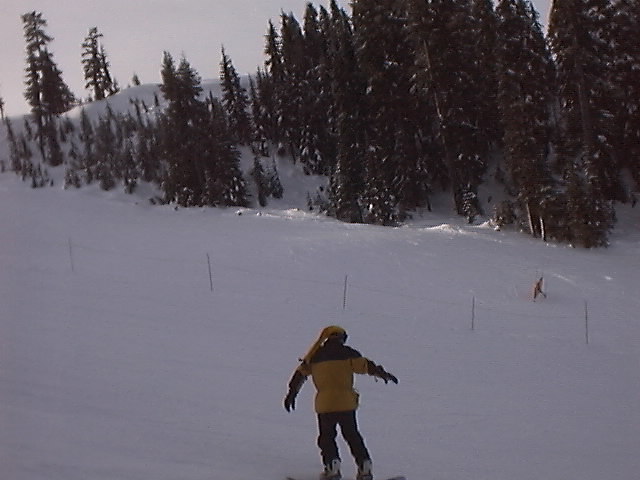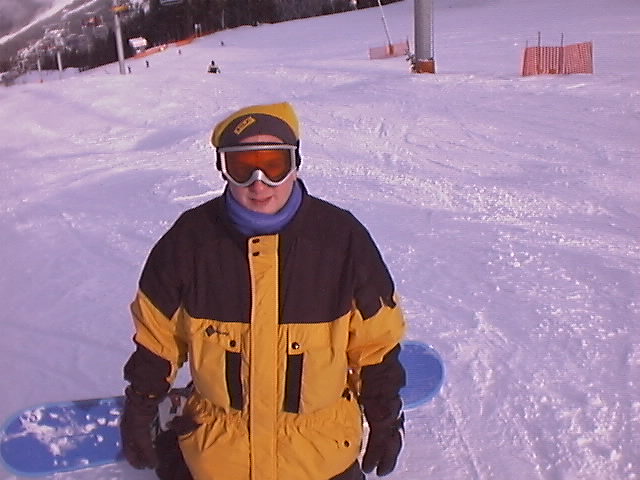 Click on them for enlargements.
Snowboarding Links:
Crystal Mountain
Whistler/Blackhomb
UofM Snowboarding Club
Ann Arbor Ski/Board Club
Whistler Pictures (Dec 1998)
Northern Michigan Ski Resorts
Basic Snowboarding Instruction
Other Cool Snowboarding Links.